The Weekly Peanut, Issue 130
Free to good home: one toddler. Aged 3 going on 13. Prone to epic mood swings, violence, bad attitude, tantrums, and rudeness. If you're into being ignored, raged at, and belittled, THIS IS THE CHILD FOR YOU!
So uhhh needless to say, Daphne's Disney privileges were revoked this week. In her defense our lives are pretty unstructured right now. None of us are at our best, stressed to our breaking points. With all that said, the divatude is NOT helping. We started out the week well enough. Daphne was very excited to finally get her very own (pink, of course) magic band.
We're coming down to the wire on our ability to do a 30 day close and not be homeless, so house hunting continued with a vengeance this weekend. Pickings have been slim, and even with our considerably reduced expectations, unacceptable. Imagine our surprise when all 4 houses we checked out Saturday were... acceptable. Not just acceptable, two in particular were great. Slightly smaller than we wanted, but firing on all cylinders for everything else we were hoping for from a house. Plus, come on, check out the Friends wall art...
Daphne endorsed them all (pool and lake views? she doesn't need anything else). Lunch break!
Daphne used a fork properly for the first time. As in stabbing the food and bringing it to her mouth, rather than just scooping things up and dropping them.
Food is very dramatic right now. We have definitely reached a peak in the toddler "testing limits" phase. It's incredibly exhausting. We've been taking it easy on encouraging Daphne to branch out with what she's eating lately, what with everything else going on. But I made a dinner of mac and cheese with broccoli, all things she eats, and yet she was a complete jerk about it. I'm not sure why, but this food drama is a huge trigger behavior for me (holding food in her cheeks like a chipmunk, refusing to chew or swallow, refusing to take a bite in the first place), where I have exponentially less patience to deal with it than her other idiosyncrasies. I've done, in the past week, everything you're not supposed to do as a parent. I've yelled, I've threatened, I've acted out of frustration. I'm not proud of any of it, but what people don't warn you about being a parent is that sometimes your kid will manipulate you into a corner and continually provoke you until you become everything you never wanted to be. Even if only for a few minutes. I keep reminding myself that we're just at the crappy end of one of her mood cycles, that we'll be due soon for a few weeks of peace and harmony. I remind myself that just because my kid is a total jerk, that doesn't mean she is irrevocably damaged forever (I worry about that more than anything, honestly, that I'm raising a complete jerk).
There were moments of fun and light interjected with the drama, of course. We are finally making progress on the "ask, don't tell" front. Daphne likes to announce what she wants to the world like a tiny dictator and expects you to fall in line. If you don't, she will angrily yell "PLEASE!" at you in a highly ineffective manner. Now, sometimes, if she REALLY wants something, she will say, "Please I can have chicken nuggets please?" (we were trying for May I, but the double please is acceptable).
Sunday started out improved, with the asking and a fun trip to the book store. Daphne loves her books.
Please don't mock my Disney Tan. Daphne's other trigger behavior of the week is having an extremely bad negative reaction every time we have to leave a place she is enjoying herself. This includes every house we go look at, the book store, the playground we went to...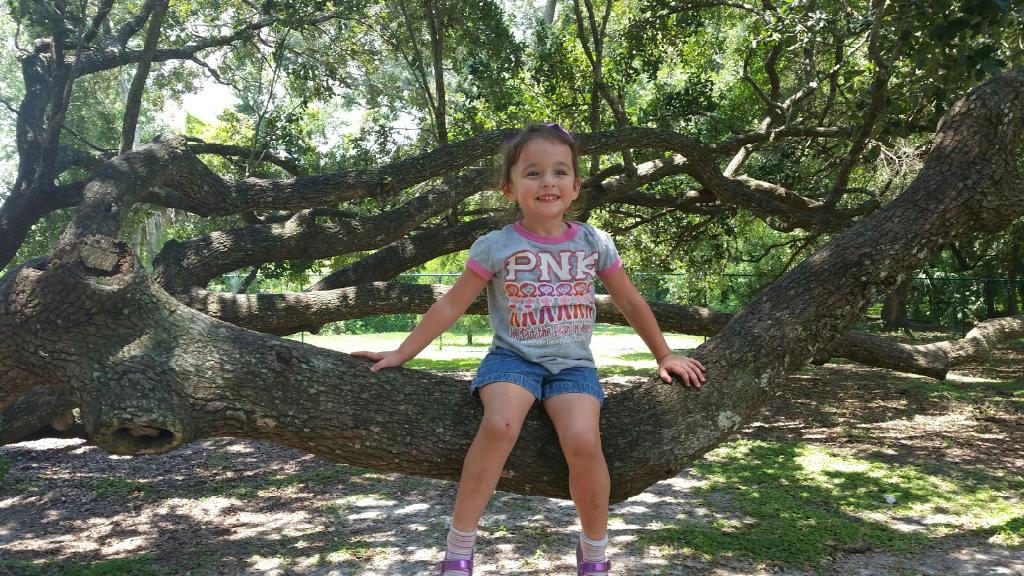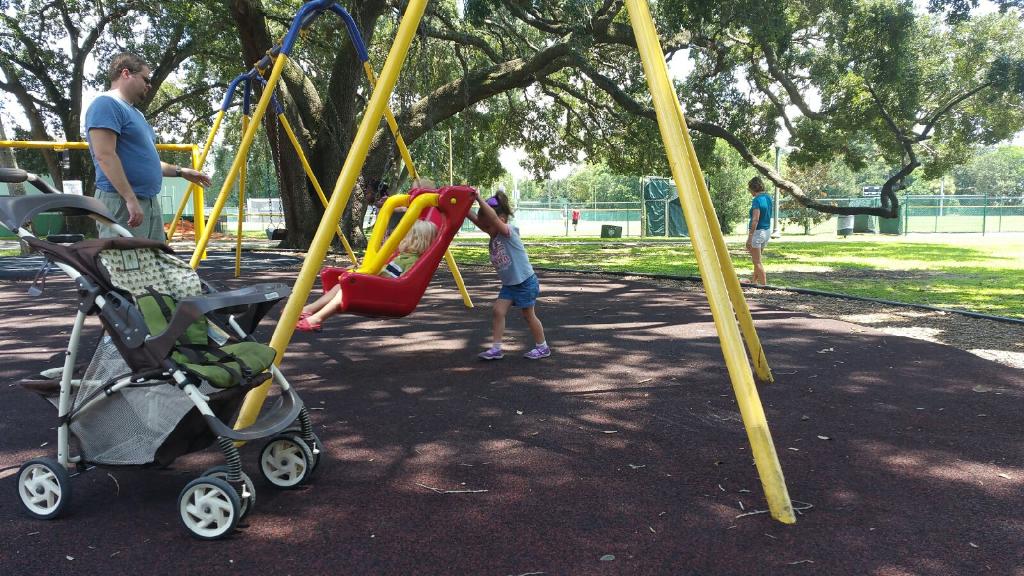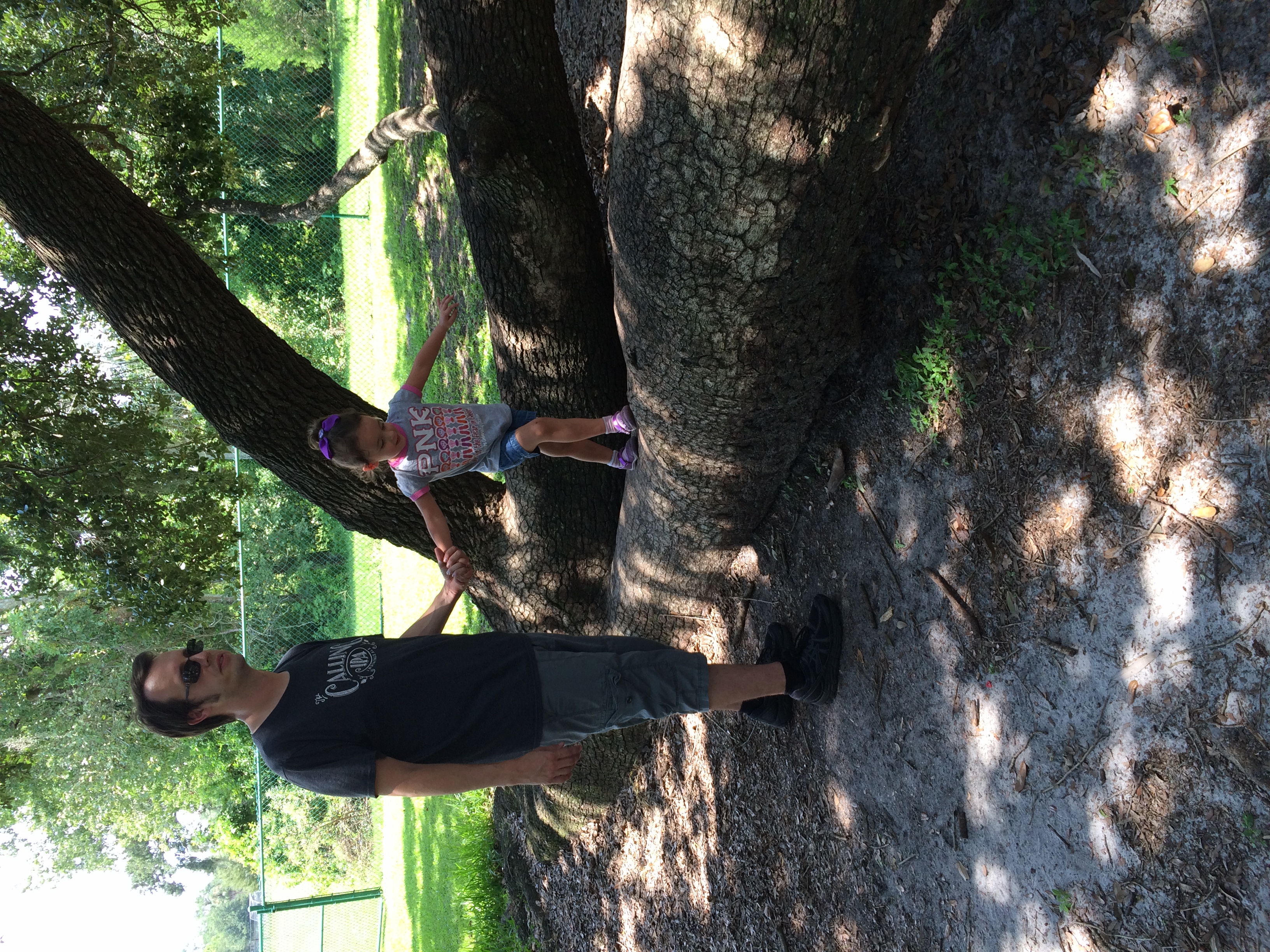 As soon as we need to move on, she says very firmly that no, she is not leaving. We talk nicely, we discuss it, she escalates, we eventually have to remove her kicking and screaming from the location. Can't say I'm fond of this little phase. Nope.
The good thing to come out of this week is that we have a house under contract. A house that we really like. In a great school zone. On a beautiful lot. It's one possible weight off our shoulders, but after getting burned on the last property my optimism is cautious at best. Up next we survive the inspection, the appraisal... basically I want to fast forward to the end of September and get it all done and behind us. Please send good juju our way.