The Weekly Peanut, Issue 97
The theme for this past week? Surprises, perhaps. We kick off this week's issue by sending D off to school for picture day with Santa.
It has been... hit or miss in previous years.
I talked to D the night before. "D, you're going to see Santa at school tomorrow." Nod. "Are you going to be nice to him?" Nod. "Are you going to talk to him?" Nod. "What are you going to say to Santa?" [whispering] "Prezzints.
I'm pleased to report that Santa was on Daphne's nice list this year. In other news, D likes to hit things. This surprises no one.
D also got to open a Hannukah present from the Kress family. Oh man, they really got her number. Thanks, guys :)
Rather than hitting up the parks, we decided to take a stab at checking out some of the resorts' holiday decor. We started at our favorite spot, the Polynesian. We were stoked to see that lobby construction had finally ended AND, even better, some special friends were there...
We all know how I feel about Stitch, but Lilo was a special treat (and someone D hadn't seen since our Mother's Day breakfast at Ohana!). We snuck over to Captain Cook's for some grub, thank GAWD the service was much improved from last time. D watched some Gabba and was pleased to let us know exactly how she felt about Germs.
From there we hopped on the monorail to explore the Grand Floridian. That place is so gorgeous, and the holidays bring it to another level.
One more monorail ride to see the Frozen Gingerbread display at the Contemporary.
Then we saw that Chip and Dale were greeting in the lobby with a small line. I asked D if she was interested in seeing them, she surprised me by saying yes. Our first Chip & Dale meet!!
We might a nice family in line that took a shine to tickling Daphne. Then it was our turn..
D took a definite shine to both the guys, giving them big hugs and kisses. After that we called it a night, sans any major meltdowns. Hoo-ray.
Saturday Grandma Kadi came to stay with Daphne so hubby and I could go see Fleetwood Mac, but not without catching some classic Holiday Entertainment via Netflix. We took my mom to Sunday Brunch at the Cask & Larder. We got D some biscuits and gravy, but she stunned us all by obsessing over the pepper jam that came with it, of all things. Pepper jam junky.
D treated us to a special treat at bedtime Sunday night. Christmas carols. We'd caught her singing Jingle Bells a couple of times the night we were at the resort, but never got it on camera. Sunday night the singing was EXTENSIVE.
Picture that on continuous loop for close to 10 minutes. Then Ian asked her if she knew Frosty the Snowman. Well. sort of...
Tuesday night we got an extra special visit from our Canadian friends, the Banks. Ryan and D definitely hit it off with Olaf tea parties and hiding in the Frozen Playhut.
Then we took them down to see the crazy Christmas Lights neighborhood again.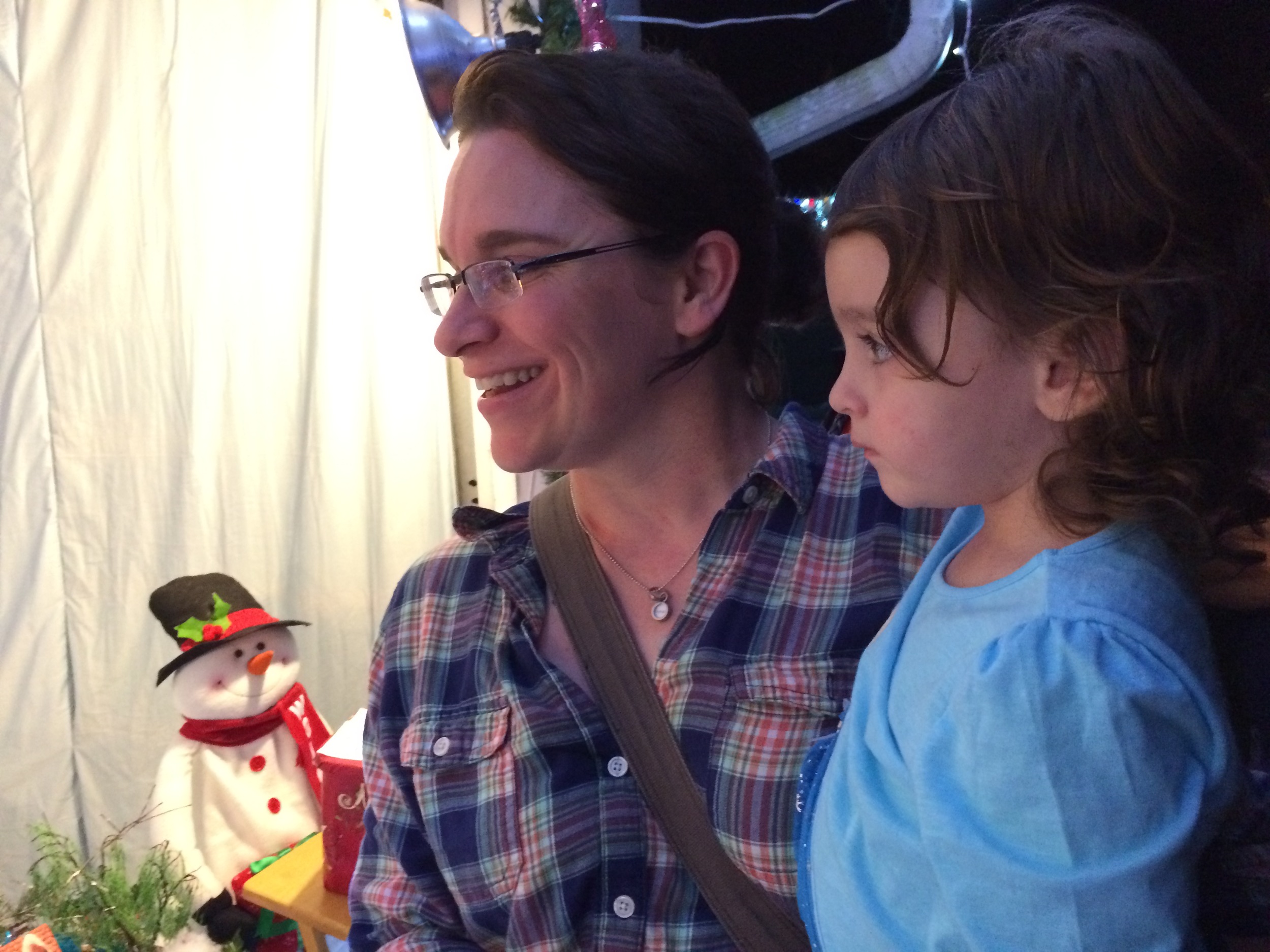 And finally we introduced them to the glory that is Donut King.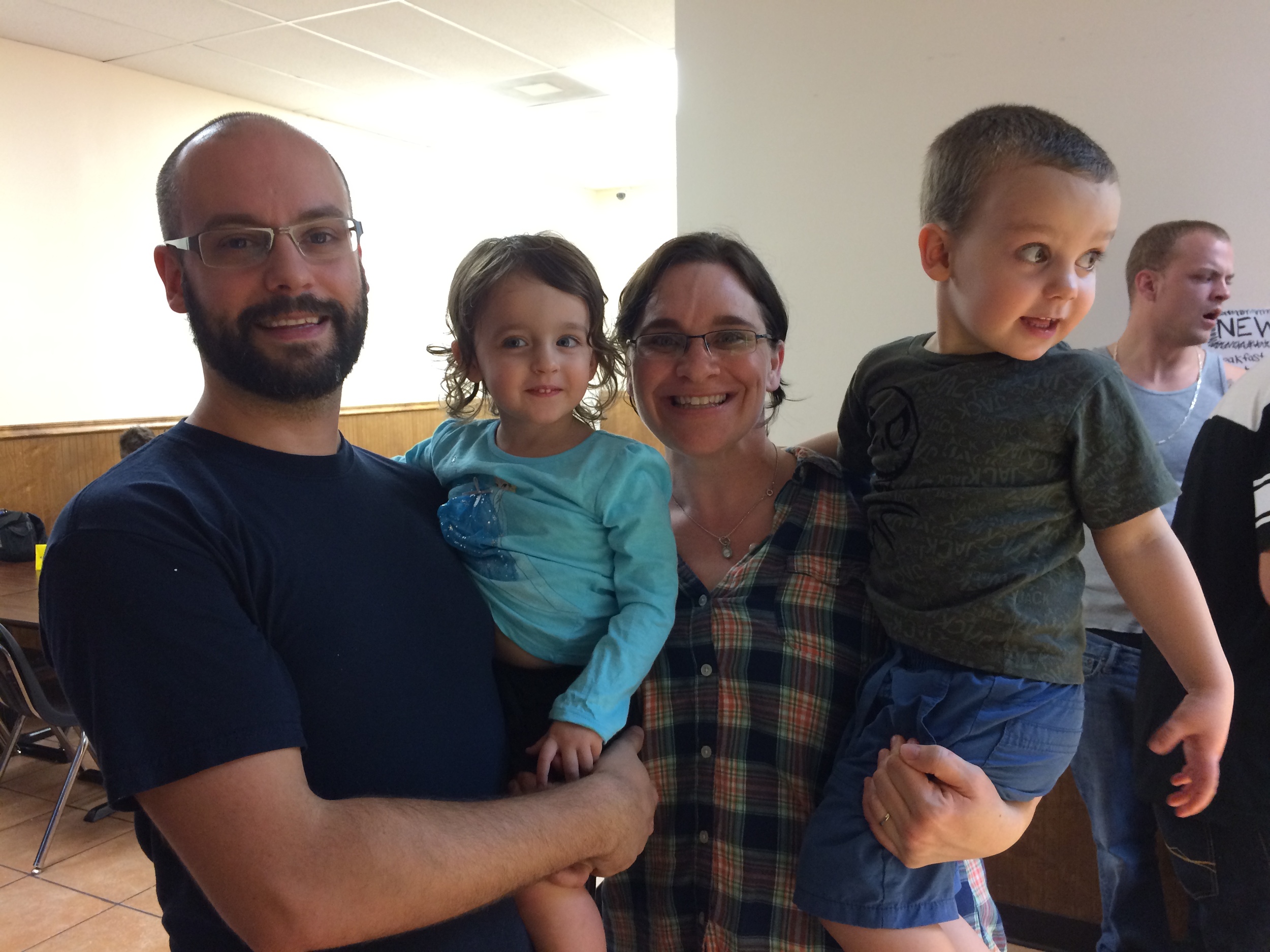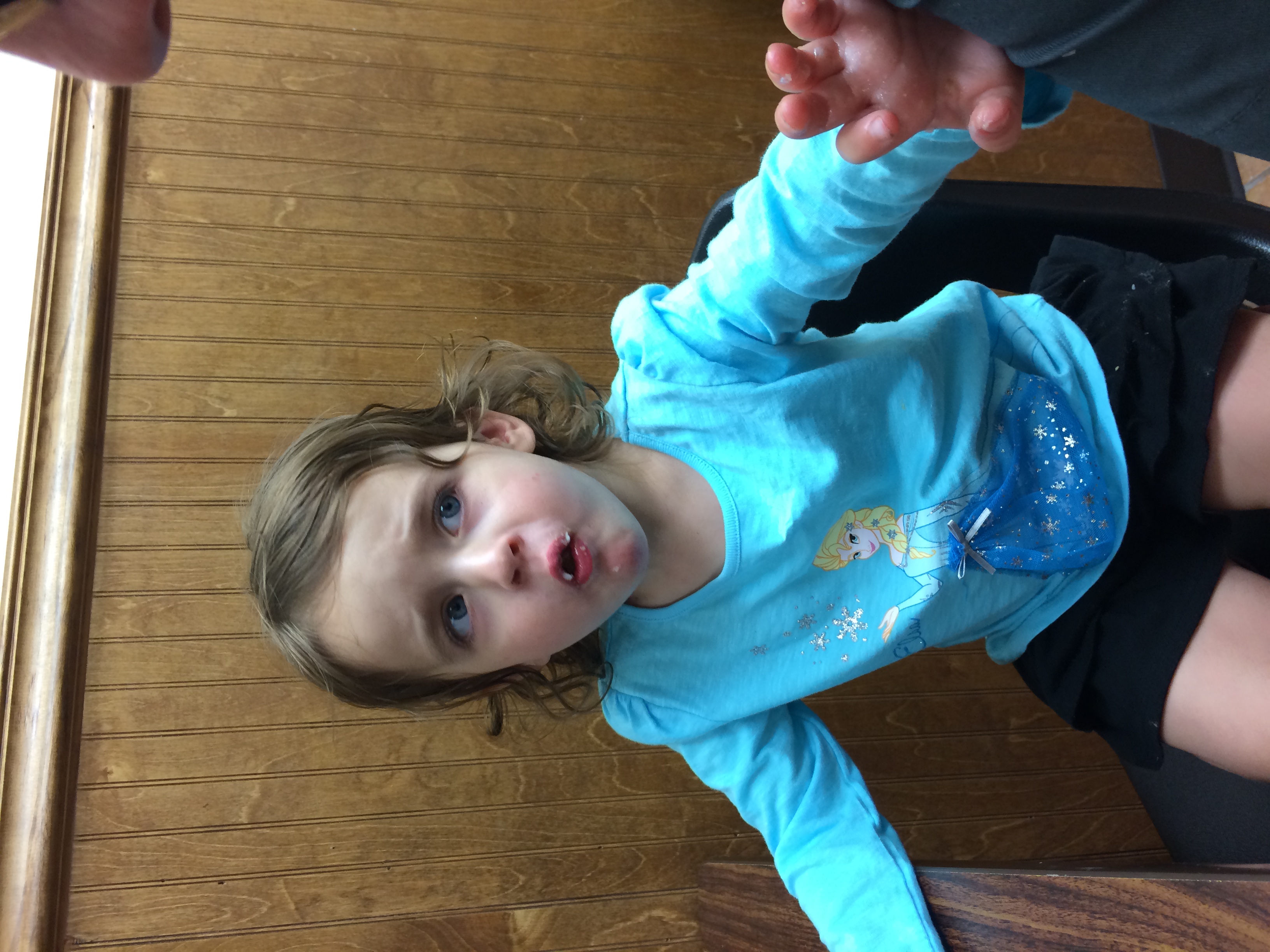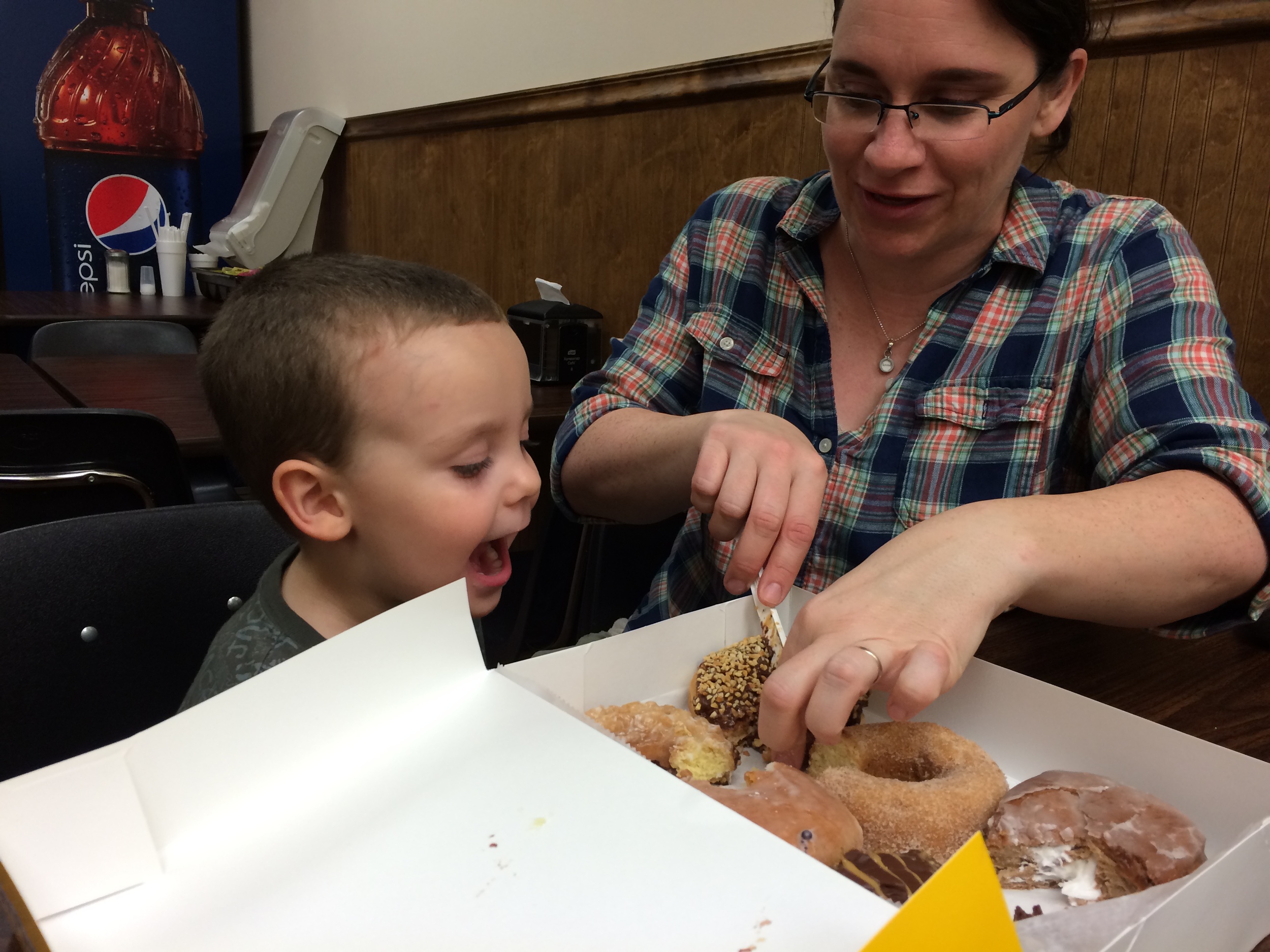 Merry Christmas, y'all. From our family to yours.