The Weekly Peanut, Issue 26
You'll have to forgive me if this week's issue seems a bit... truncated. Due to circumstances beyond my control I find myself unable to do this issue full justice, but I will do what I can. At the very least, I have some great pictures to share.
I took a few portraits of D, just because I loved the way the light was hitting her face on Friday evening.
D's eating habits continue to be a source of amusement. Her latest schtick is to "share" with us (but only after she is done, or if we offer her something she doesn't want). Here she is sharing some cheese with me.
We had a fun weekend together. D got her first guitar lesson from Daddy.
Then we got fancy. Just because I love that dress. I took some Fashion (capital F!) shots with her. We also went for an adventure to the Winter Park Farmer's market. Daphne tried her first popsicle(s). She took turns going back and forth between mine and Ian's. She loved it. A lot.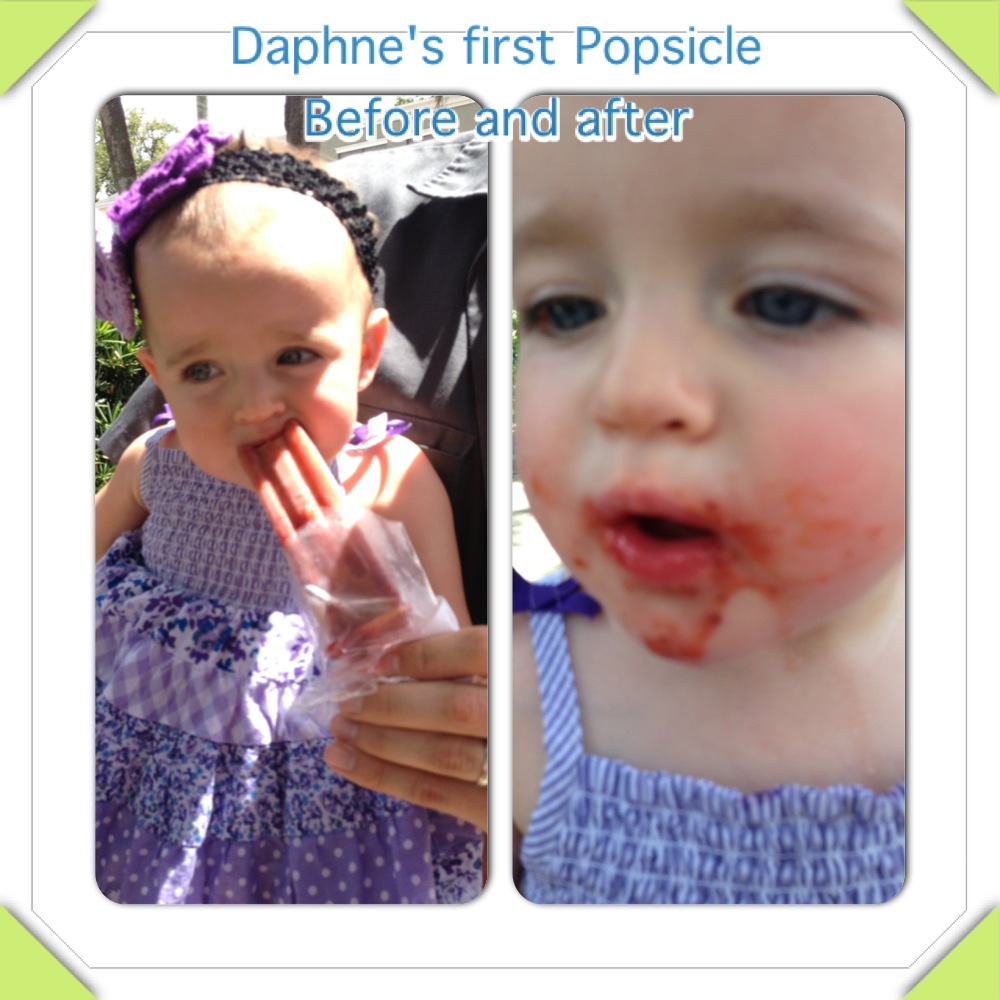 Daphne also made a new friend this week. We finally made the leap in having some friends over who had a baby 4 months ago. We've known the couple for ages through Ian's work (they own a local coffee shop), and we'd talked about getting together for ages but FINALLY we did. Daphne was very curious about Addison and very eager to rock her in the Rock N Play we broke out for the occasion. It was fun having a tiny baby around again. I carried her around some and, although she's only 13 pounds, I was alarmed at how quickly my back started to hurt from how differently you have to hold kids that don't have that much spinal control yet! I didn't realize how much I'd adjusted to letting D sit on my hip!
Sorry, like I said, truncated. As soon as I'm able I'll write more.