The Weekly Peanut, Issue 37
This kid is getting rather chatty! Still no mama or dada (I'm not bitter, nope), but we've definitely added "shoe" to the vocabulary. I need to get it on video, because it's the way she says it that is just the cutest darn thing. She scrunches up her face and always says it quietly and gently... "sh-choo." She tried to say "socks" but it ended up being more "AHHHHHKS."
This weekend Grandma Kadi came to visit, so Ian and I went to Food & Wine Festival at Epcot on Saturday sans baby! Daphne spent the day carving her first pumpkin with Grandma.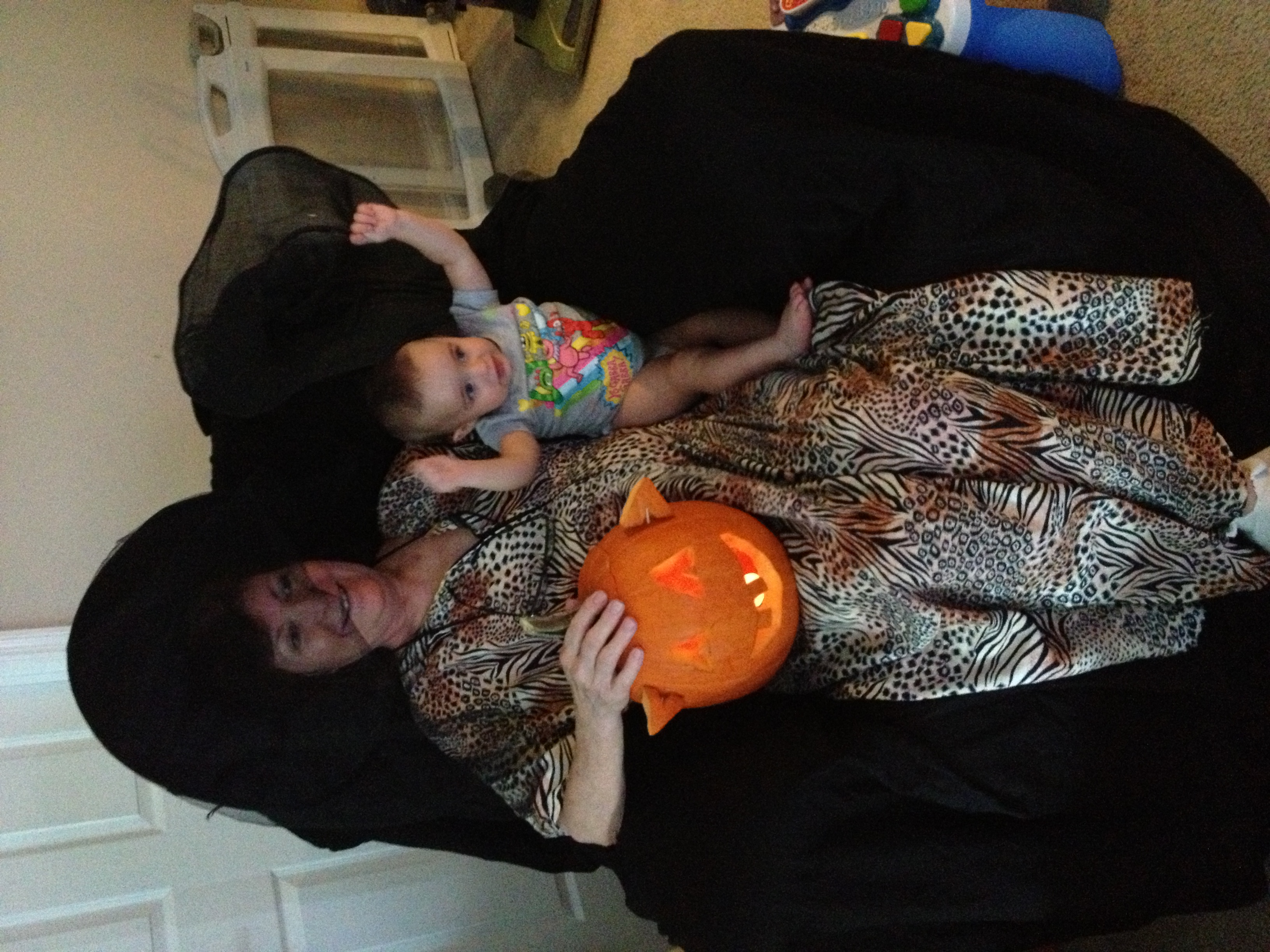 Sunday we went to Sea World to meet up with Daphne's cousins for the Halloween Spooktacular. Ian actually pooped out before Daphne did ;). I have to say, it's a pretty cool set up: trick or treating for the kids (the stops are booths with queues, but they have whatever the candy/treat is posted so you know if you want to stop there or not), really spectacular costumes and make up on undersea characters that are walking around, a dance party with shamu and friends, and (Daphne's favorite) BUBBLES!!! I'd had a last minute fun costume idea (we've had her official costume picked out since... well... last year) so we debuted Daphne as Ace Ventura when he goes to the looney bin undercover. The response from kids was confused, "Oh what a cute... kid... princess... tutu...", while anybody from my generation or older would do a double take then instantly start spitting out Ace Ventura quotes. When we stopped for the posed pictures with the people in costumes, all the employees were freaking out, the blue fish did the "half time!" shtick and the slow mo instant replay. Definitely a costume for us more than Daphne. Hopefully she'll enjoy getting fancy tomorrow for trick or treating (which, btw, she definitely didn't "get" at Sea World).
Honestly, I think we're ready for October to be over. We are all WIPED OUT from a very busy month.